Executive Chauffeur Cars & Corporate Travel Cheshire/North West
With Top Cars stylish range of executive vehicles you can choose from the Mercedes S Class, BMW 7 Series, Jaguar XJ Sport and Range Rover Sport for your business travel. Our choice of executive chauffeur-driven vehicles ensures your corporate travel is safe, smooth, stylish and cost effective.
Call on 01625 807 777 or contact us to discuss your requirements, let the experts drive your business.

Inside the Mercedes S Class, sleek design, luxury interior and first class safety makes the Mercedes S class the perfect choice for corporate/business travel. For further information on our vehicles from Top Cars Chauffeurs visit the Fleet page.
Business Accounts for Corporate Services
Top Cars is a specialist provider of executive chauffeur corporate travel. Our experienced and professional drivers are well presented, punctual and courteous. Each driver possesses outstanding customer care skills and excellent driving experience. Open a business account with Top Cars Chauffeurs and enjoy simplified booking procedures, along with helpful and knowledgeable account managers you can stay in control of your business travel requirements. Enjoy competitive rates with a Top Cars business account.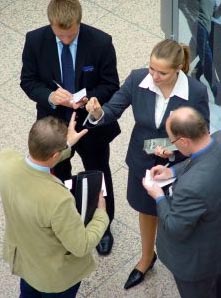 Our Mercedes-Benz Vito features face-to-face seating facilities, making it an excellent 'moving base' for business on the go. Because we understand the needs of our professional and often time-sensitive clients, promptness and dependability are at the forefront of this consummate service.
As experienced, professional drivers, our specially selected chauffeurs are also renowned for their absolute commitment to client confidentiality, giving you the freedom to conduct your business in a secure and private environment.
Airport Transfers, Multiple Pickups and Corporate tours
Top Cars chauffeurs pride itself on our reputation for reliability, whatever the business need form airport transfers, transporting important clients to all day business meetings. Whatever the itinery contact our expert team who will be able to help move your people safely, comfortably and with considerable style.