Tops Cars fleet of vehicles includes Mercedes S series, Audi A8, Jaguar XJ Sport, Mercedes Vito Traveliner, Range Rover Sport and BMW 7 series. Below are descriptions of each vehicle, you can choose any vehicle for your event or occasion; or contact us and we would be happy to recommend the correct vehicle for your needs.
Mercedes S Series vehicle hire – Ideal for Business/Corporate Chauffeur Hire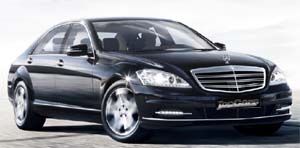 The Mercedes S Series is the ultimate luxury saloon; you automatically associate the car with exceptional comfort, innovative technology and ground-breaking safety systems. Every journey in the Mercedes S Series is highly relaxing, with ergonomically designed seats and individual climate control. The spacious rear cabin makes the Mercedes ideal for business travel, allowing you to carry on working right there in the vehicle while your chauffeur drives you to your destination.
Carries 3 passengers comfortably, plus luggage.
Audi A8 vehicle and chauffeur hire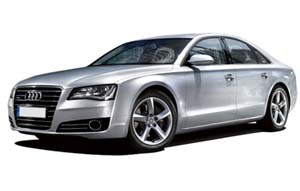 The Audi A8 is an exceptional luxury car; adjustable air suspension ensures a smooth ride and Audi has a reputation for outstanding cabin quality. All of the materials are beautifully textured, including leather upholstery. Audi A8 is renowned for its reliability and has excellent safety features including 8 airbags! From corporate travel to weddings the Audi A8 makes an excellent choice.
Carries 3 passengers comfortably, plus luggage.
Jaguar XJ Sport vehicle and chauffeur hire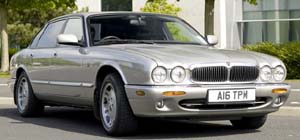 The ultimate executive car the Jaguar XJ sport features spectacular design, superior comfort and world class technology. Combining exceptional power with unrivalled elegance, the XJ Sport is in a class of its own. With a tasteful leather interior, top of the range air conditioning and discrete privacy glass, you will arrive at your destination feeling rested and refreshed.
Mercedes Vito Traveliner – Minibus hire for Groups of up to 9 people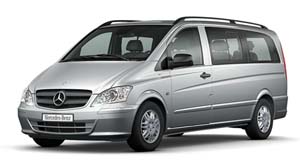 The Mercedes Vito Traveliner is ideal for larger groups and airport runs with lots of luggage. The Vito is rear-wheel drive, which ensures more stable and predictable handling, it can boast a very smooth ride with minimal road noise. And as you would expect being a Mercedes it has that touch of luxury! Ideal for sporting events, airport runs and groups of up to 9 people.
Range Rover 4 Litre Luxurious 4×4 hire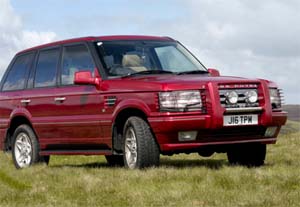 The flagship of the Land Rover range, it is the most luxurious 4×4 in the world today. The eye catching design and effortlessly stunning body is only matched by its welcoming and well designed interior. As a passenger, you will enjoy a sublime off-road travelling experience. Ergonomically designed leather seating, generous leg room and air conditioning ensure your comfort at all times.
BMW 7 Series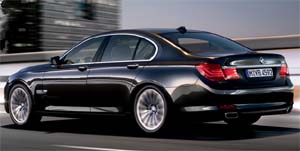 The BMW 7 Series 3.0-litre diesel is delightfully quick, smooth and quiet, as well as being the most economical engine in any luxury saloon. The BMW 7 series is beautiful made, stylish and has plenty of room. If you would like to be chauffeur driven in style than the BMW 7 series is for you, ideal for corporate, long journeys and weddings.