Wedding Cars from Top Cars Chauffeurs Macclesfield Cheshire
If there is one day when you deserve to arrive in style its your wedding day! Top cars chauffeurs wedding service is the bit of luxury you can afford, choose from our range of luxury limousines which includes Mercedes S series, Audi A8, Jaguar XJ Sport, Range Rover Sport and BMW 7 series.
Top Cars Chauffeur Wedding Service
What can you expect?
Experienced and professional chauffeur dressed smartly with suit and tie or traditional chauffeur uniform with hat
Chauffeur will arrive at least 15 minutes before the appointment time
Cars can be photographed; your chauffeur will work closely with your wedding photographer
Cars can be dressed with ribbons and/or flowers just let us know your requirements
We can arrange by appointment a viewing of the cars before the big day if required
Multiple cars can be hired, we have the Mercedes Traveliner for your wedding guests!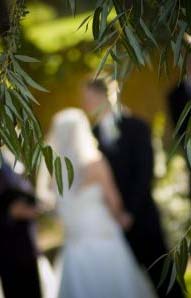 Top Cars Chauffeurs wedding service is extremely flexible, cars can be hired for a few hours for transport to and from the wedding venue/repetition or you may be travelling straight to the airport after the wedding reception. Whatever your requirements we will ensure a professional chauffeur service which is one less thing for you to worry about!
We can provide you with a no obligation quote for you wedding/civil ceremony or civil partnership; fill out our quick quote from below:
Second Weddings Re-Marriage Vow Renewals
Our fleet of vehicles and first class service is very popular with couples lucky enough to find love the second time round, or third or fourth! Just because this isn't the first time you have married it doesn't mean there is any less planning involved, wedding transport is still an important consideration and brides still want to arrive in style.
Often second weddings are more intimate affairs with close friends and family; perhaps children from previous relationships can also add to transport worries. Top Cars luxury fleet of limousines including the Jaguar XJ Sport, Mercedes S Class and the Vito Traveliner, for the transport of wedding guests adds that touch of class that the occasion deserves!
Talk to the expects at Top Cars for all your transport needs.
For more information on getting married the second time round we found this site Confetti.co.uk with lots of information to help you plan your day.