Choosing your wedding transport is just one thing on the list of many when planning your wedding. Arriving in style for your big day might be high on the list of priorities or you maybe looking to step away from tradition and arrive in a unique way! Listed below are a few pointers to consider:
1. Budget
Usually No.1 on the list as this will narrow your choices, you may have dreams of arriving in a horse and carriage but will the budget go that far?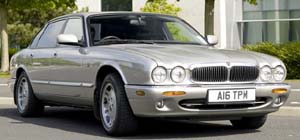 2. How many people do you need to provide transport for?
Depending on the distance if its just the bride and bridesmaids to transport you could have one car as a couple of trips can be made. Also consider the transport required if the wedding ceremony isn't where the wedding reception is, church wedding for example. The bride and groom usually arrive together so what happens to Dad? Also the bridesmaids partners, are you providing transport for them?
3. The Driver
Most respectable firms will present themselves in a professional manner but do check! I have heard some horror stories! Also check if there will be any extras in/on the cars. Will there be ribbons or flowers ? Do you want them to match with colour scheme? Are you planning on having photographs taken with the cars? Nothing worse than choosing a company in haste and having a permanent reminder in the wedding pictures!
4. How long for?
If you only require transport to one place this is obviously going to be cheaper than requiring driver and car all day. Discuss your requirements and expectations before the event. Your transport provider should be able to suggest the most cost effective solution for your needs.
The journey to your wedding venue may well be one of the most nerve-wracking and emotional of your life, and the trip to your reception may well be the most wonderful, so there's every reason to do it in style and/or comfort. At Top Cars we have a range of sports cars and executive vehicles to add that touch of luxury to the day!
For more wedding transport ideas take a look at:
http://www.confetti.co.uk/article/view/5075-8197-0-What_wedding_transport_to_choose_Transport.do